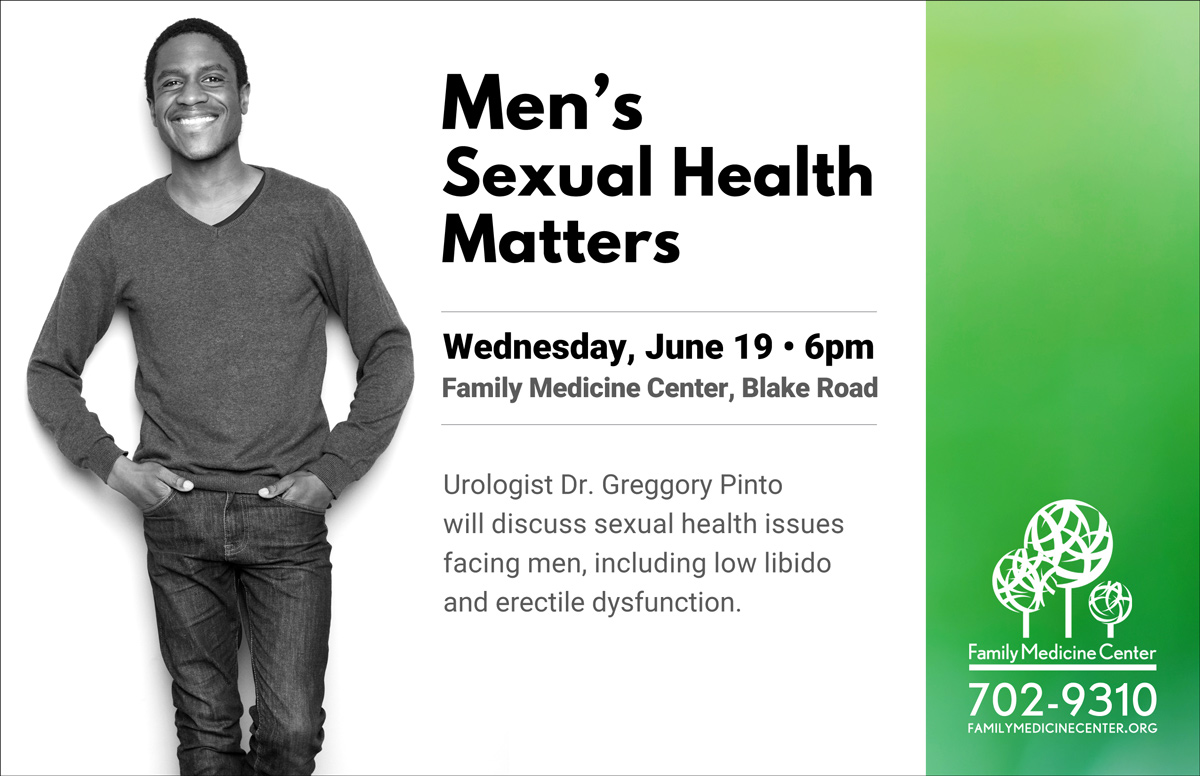 June is Men's Health Month and Family Medicine Center is hosting a health talk presented by Urologist Dr. Greggory Pinto.
Dr. Pinto will discuss sexual health issues facing men, including low libido and erectile dysfunction.
Open to the public • free of charge • light refreshments
We hope to see you there.
Our physiotherapist Cordero Bonamy points out three top things that exercise can do for you.