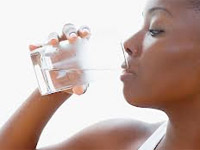 How much water should you drink each day? It's a simple question with no easy answers. Studies have produced varying recommendations over the years, but in truth, your water needs depend on many factors, including your health, how active you are and where you live.
Although no single formula fits everyone, knowing more about your body's need for fluids will help you estimate how much water to drink each day.
Water is your body's principal chemical component and makes up about 60 percent of your body weight. Every system in your body depends on water. For example, water flushes toxins out of vital organs, carries nutrients to your cells and provides a moist environment for ear, nose and throat tissues.
Click here to read more
(Source: Mayo Clinic)