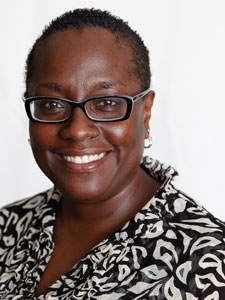 Psychiatrist
Dr. Rashida Brown-Clarke received her undergraduate medical degree from the University of the West Indies, St. Augustine Campus, Trinidad in 2003. She completed her residency, the Doctor of Medicine in Psychiatry at the University of the West Indies in 2009.
She returned to The Bahamas in 2008, and has been practicing at the Sandilands Rehabilitation Centre since her return. She was recently promoted to Consultant in the department of Psychiatry. She also has had a part-time private practice since 2010.
Dr. Brown-Clarke is very interested in the treatment of the most severe psychiatric illnesses, including psychotic disorders and mood disorders, e.g., bipolar disorders. She has also participated in various public education forums to not only educate, but to decrease the stigma of psychiatry and psychiatric illnesses.