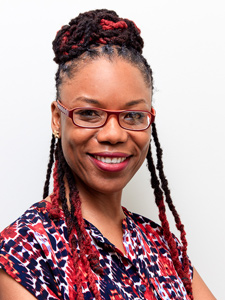 Family Physician
Alexya Dorsett-Williams, BSc MBBS MSc DM Family Medicine, was born and raised in Nassau, Bahamas. She is a 1989 graduate of St. Anne's High School. She attended the College of the Bahamas before completing a Bachelor of Science Degree in Biology and Chemistry from Acadia University in Nova Scotia, Canada.
Dr. Dorsett-Williams pursued her medical studies at The University of the West Indies (UWI), Trinidad Campus and School of Clinical Medicine and Research (UWI SCMR), Nassau, Bahamas. She graduated as a medical doctor in 2001.
She pursued her specialty training in Family Medicine at UWI SCMR and attained a Master of Science Degree (MSc) in 2006. After a hiatus Dr. Dorsett-Williams completed a Doctor of Medicine (DM) Degree in Family Medicine in 2015.
She worked as Senior Registrar in the Department of Family Medicine at the Princess Margaret Hospital, Nassau, Bahamas from 2006 to 2019. She joined the team of the Family Medicine Center in 2018.
Dr. Dorsett-Williams enjoys solving logic puzzles, taking nature walks and spending time with family and friends. She is married to Barry Williams, and they have two beautiful daughters, Ambrosine and Xandria.