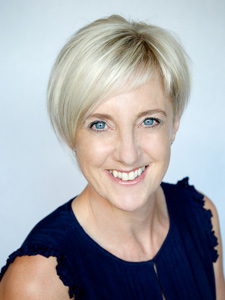 Registered Nurse & Diabetes Educator
Anita Cates RN, CNSP, CCDE is a Nurse and Diabetes Educator with over 22 year's healthcare experience.
She trained at Salford University, UK and gained her Community Nurse Specialist Practitioner degree at Bolton College UK.
Currently Anita is the Nursing Director at Family Medicine Center and the Clinical Director of The Diabetes Education Network.
Anita is the founder and Vice president of the non-profit organization ACE Diabetes and is the leader of the Health and Wellness Ministry at New Providence Community Church.
She has a deep appreciation for art and is the founder of The Salus Project, an organization that values and brings together wellness and art with the creativity of students and accomplished local artists.
She has been a guest on various radio and TV shows, including Dr David Allen's TV show, People helping People.
Anita has two young boys, and works closely with her husband Dr Graham Cates. She states that one of her greatest accomplishments was doing a parachute jump from 2500 feet!