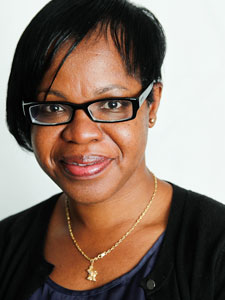 Family, Child & Adolescent Psychiatry
Born and raised in Nassau, Bahamas Dr Richards describes always having had a keen interest in the connection between mind and body and its role, not just in the development of illness, but the maintenance of health.
Following completion of medical school, Dr Richards pursued specialty training, completing first a General Psychiatry residency at SUNY in Brooklyn followed by a Child & Adolescent Psychiatry fellowship at St Luke's Roosevelt Center NY, NY.
Dr Richards has worked as an inpatient and outpatient attending Child & Adolescent Psychiatrist at one of the leading child and adolescent psychiatric hospitals in the USA where she also served as a clinical assistant professor for the affiliated university training program.
Dr Richards is a diplomat of the American Board of Psychiatry & Neurology and is double board certified in General Psychiatry and Child & Adolescent Psychiatry. With a passion for healthy living and the well-being of our children and adolescents, Dr Richards is pleased to join the Family Medical Center team in promoting its vision of providing holistic care.
Call 702-9310 to schedule a consultation.