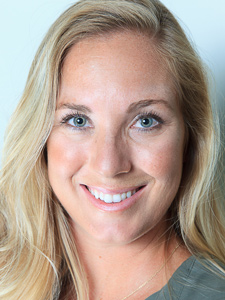 Healthy Lifestyle Specialist
Brianne Pritchard is a nutritionist, exercise physiologist, and healthy lifestyle advocate.
She studied allied health and exercise science at The University of Tampa and continued her education at Northeastern University, where she received a Master's degree in Applied Nutrition.
Since that time, Brianne has become a certified exercise physiologist through the American College of Sports Medicine with the goal of blending the principles of proper nutrition and fitness to guide, educate, and inspire others to lead healthy and active lifestyles. She believes that every body is different and she aims to promote health through encouraging specific, measurable, and realistic lifestyle changes.