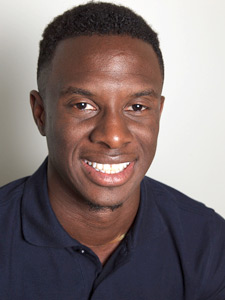 Physiotherapist
Cordero J. E. Bonamy was born in Nassau, Bahamas to John and Brenda Bonamy. He completed his secondary education at St. John's College and later attended Dickinson State University in Dickinson, ND, where he received a Bachelor of Science in Biology in 2011. Cordero then went on to further his studies at the University of the West Indies- Mona where he received his Bachelor of Science in Physiotherapy in 2016. 
Returning home at the end of 2016, Cordero devoted his time to volunteering and raising physiotherapy awareness in the Bahamas, while working at a private clinic. Discovering his love for volunteering, Cordero founded the community service group; Pop Up Physios in 2017 with his peers.
His desire to assist others combined with his extensive knowledge base fuels him to help patients regain function as best as possible. Cordero's main goal, due to his passion for sports, is to become one of the premier sports physiotherapists hailing from the Bahamas.
Call 702-9310 for a consultation