Family Medicine Center is an authorized Test Administrator.
Please Note: The Bahamas Ministry of Health now requires all persons receiving the Rapid Antigen or the RT-PCR COVID-19 test to complete this form.
Test results will be emailed once completed.
If you do not see your results in your email inbox, please check your junk folder.
If you have not received your test results, please send an email to info@fmcbahamas.org
Include:
• Your name
• Date of birth
• Date of testing
Family Medicine Center provides testing at the following locations: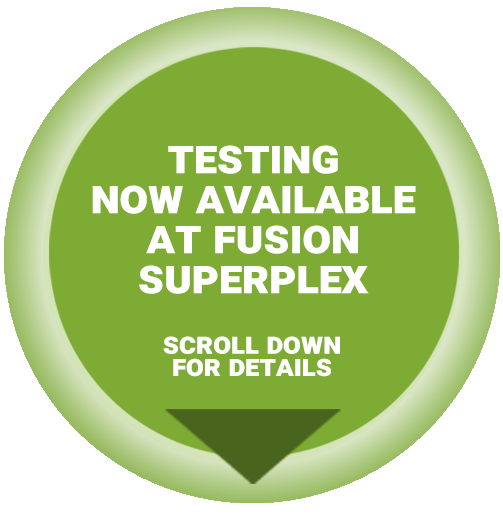 Drive Thru Service
Available ONLY at FMC Blake Road, Nassau.
Monday - Friday: 9:00am - 4:00pm
Saturday: 9:00am - 12:00pm (noon)
Sunday: 9:00am - 1:00pm
Rapid Antigen Test: $30
RT-PCR Test: $140
Cash or card accepted
PCR test results available in 24-48 hours.
Book Now: Nassau
VIP Service
We provide on-location testing for visitors at their accommodations. Available in Nassau only. Cost based on location. Please call to enquire. (242) 702-9310
Book Now: Nassau
Please note:
VIP services have been discontinued at FMC Rock Sound, Eleuthera for antigen and PCR testing. In-clinic testing is available. Please call 334-2500 to schedule an appointment.
FMC: Rock Sound, Eleuthera
In-clinic service.
Rapid Antigen Test: $30
Mon • Wed • Fri: 9:00am - 1:00pm
Tuesday & Thursday: 9:00am - 4:00pm 
RT-PCR Test: $200
Mon • Wed • Fri: 9:00am - 1:00pm
Cash or card accepted
No appointment necessary.
PCR test results available in 24-48 hours.
Travel Visa Antigen Test: No Charge. Please bring your QR code.
Eleuthera: (242) 334-2500
Whatsapp: (242) 817-2876
Grand Bahama: (242) 427-4070
RT-PCR Test
RT-PCR testing at Odyssey Aviation & Jet Nassau is for travel. Please book in advance.
$140 • Drive-thru: FMC Blake Rd, Nassau
$300 • Odyssey Aviation, Nassau
$300 • Jet Nassau
$200 • FMC Rock Sound, Eleuthera
$150 • Grand Bahama Int'l Airport
Results in 24-48 hours
COVID-19 Testing Discontinued at Lynden Pindling International Airport
Passengers should arrive at the airport for travel to the United States with a negative COVID-19 test already in hand. Get tested at Family Medicine Center - 5-minutes from the airport. Rapid Antigen and RT-PCR tests available. Read more...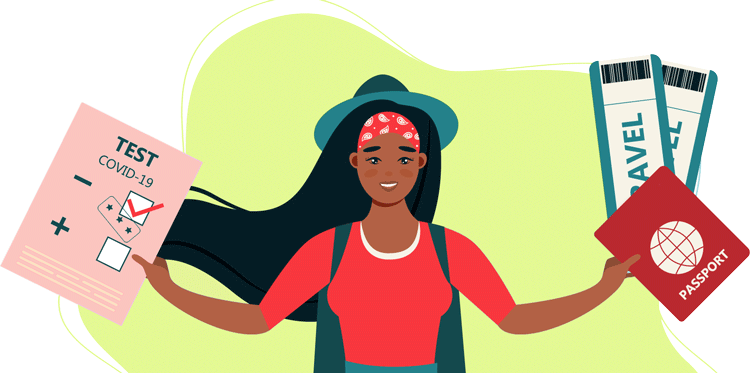 For travel protocol updates, please visit:
Requirements For All Air Passengers Traveling to the USA
Starting January 26, 2021, all air passengers traveling into the United States, including by private flights, air charter, and general aviation aircraft, will be required to show proof of a negative COVID-19 test result or documentation of having recovered from COVID-19, regardless of vaccination status. All passengers must complete an attestation affirming their compliance with the CDC requirements and provide it to their aircraft operator.
Fortunately the existing Bahamas Travel Health Visa website will include the 'USA Arrivals Test' for a nominal fee.
TRAVELING FROM THE BAHAMAS TO THE USA:
All Travelers, two (2) years of age or older, returning to the US from the Bahamas will be required to produce a negative Rapid Antigen Test no more than three days prior to travel.
The current Travel Health Visa is being updated to include your departure rapid antigen test, which can be obtained at numerous locations throughout the Bahamas.
Airlines will be responsible for confirming the negative test result or documentation of recovery for all passengers before they board, and If a passenger chooses not to provide a test result or documentation of recovery, the airline must deny boarding to the passenger.
All travelers will be required to upload a negative Rapid Antigen Test results 48 hours prior to their departure flight back to the USA – https://travel.gov.bs/
AIRCRAFT: PILOTS / PRIVATE FLIGHTS / AIR CHARTER / GENERAL AVIATION:
Crew members on official duty, whether working or in an assigned deadhead status (transportation of a flight crew member as a passenger or non-operating flight crew member), are exempt from the testing requirement as long as they follow industry standard protocols for the prevention of COVID-19 as set forth in relevant Safety Alerts for Operators (SAFOs) issued by the Federal Aviation Administration (FAA).
The NATA strongly advises operators to proactively reach out to international travelers to ensure they have a testing plan for their trip. Operators should also review their contracts and cancellation policies to ensure they account for any potential contingencies associated with this Order, including positive test results from crew or passengers, passenger refusal to test or provide attestation, or passenger failure to test in the required time window. Please consult with legal counsel for any necessary changes.
TRAVELING FROM THE US TO THE BAHAMAS:
All persons traveling to the Bahamas must obtain a negative COVID 19 RT-PCR (nasal swab) test taken no more than five (5) days prior to travel. The day you take your test is considered "Day Zero" -

(If not fully vaccinated)

.

Children 10 years old and younger are exempt from testing. However, you still must apply for a Travel Health Visa for them.
All Travelers will be required to apply for a Bahamas Health Travel Visa at travel.gov.bs (whether vaccinated or not)
The Travel Health Visa fees are listed below.
Not Vaccinated
The fees are inclusive of the Day 5 Rapid Antigen Test (when applicable) as well as mandatory Trip Interruption Health Insurance.
$40 – Visitors Staying up to four nights and five days
$40 – Citizens and Returning Residents
$60 – Visitors staying more than four nights
FREE – Children 10 and Under
Fully Vaccinated
$10 – Citizens/ Returning Residents/ Visitors
If visitors stay beyond 4 nights and 5 days, a Rapid Antigen Test will be required. (only for non-vaccinated individuals)
---
For more information: www.bahamas.com/tourism-reopening
For the duration of the visit, Visitors will complete a daily online health questionnaire for symptom tracking purposes.
The wearing of masks and social distancing guidelines remain in effect.
If assistance is needed through the Health Visa process, please contact the Health Visa Compliance Team
(242) 502-0829
healthvisa@bahamas.com