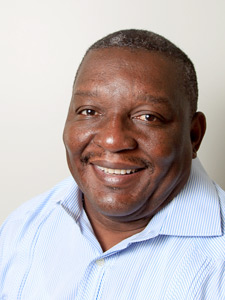 Psychologist
Richard B. Adderley is a Licensed Clinical Psychologist with specialized training in public mental health. He received his undergraduate and graduate degrees in psychology from the University of Dallas and Duquesne University. Doctoral studies were completed in public health at the University of South Carolina.
In 1992 he was the recipient of the international Hubert H. Humphrey Fellowship at The Johns Hopkins University where he studied substance abuse treatment and employee assistance programs.  He also has a law degree (mental health policy). 
The intersection of psychology and public health has been instrumental in Richard's work. Over the past thirty-five years he has worked in clinical, workplace and academic settings. He is the immediate past president of the Bahamas Psychological Association and continues to be a member of several international bodies including The American Psychological Association and Society for Psychologists in Management. 
Areas of specialty include Employee Assistance Program, employee development and assessments, social/mental disorders, adolescent risk-taking behaviors, and healthy lifestyles education.