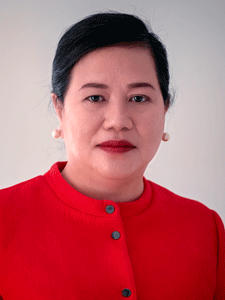 Cardiologist
Dr. Zurina Salas was born in Cebu City, Philippines. She studied college at Velez College and received her Bachelor of Science in Medical Technology degree.
She went on to study at Cebu Institute of Medicine, achieving Excellence in the Study of Anatomy and ranked #5 in her class of 60.
After her internship as Doctor of Medicine, she went on to become Chief Resident Internal Medicine Specialist at Cebu Velez General Hospital.
Dr. Salas also practised at Cebu Heart Institute as Chief Fellow Adult Cardiologist.
Subspecialty training includes her role as Chief Research Fellow Level III Echocardiographer at the Philippine Heart Center in Manila.