Compassionate care for every condition.
We help people of all ages manage their mental health and life's everyday stressors with a full range of psychiatry, psychology, counseling, and case management services.
Feeling and being healthy involves more than just having physical health, in fact, mental health issues can affect your overall physical health. Mental and emotional health are just as vital to feeling truly well.
Our mental health team offers both evaluations and treatment. Whether your challenge is new or ongoing, we are here to help.
Talk to us.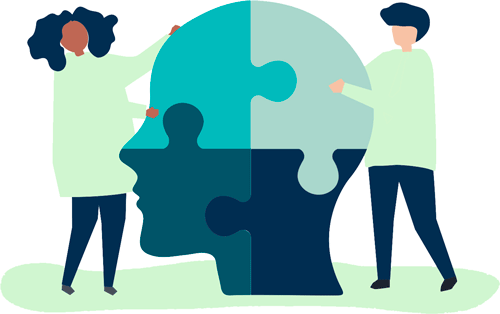 We are available and booking online appointments.
We are here to support you wherever you are.

During this Pandemic of COVID-19 we recognize the unique challenges set before us and our families.
Our team of experts are providing online consultations and treatment for teens, young adults and families struggling during this global time of unprecedented stressors.
In addition to providing existing clinical care we are also providing support where families are needing it most.
Telepsychiatry includes:
Medication Consultation and treatment with our team General Psychiatrist or Certified Child and Adolescent Psychiatrist.
Teletherapy includes:
Cognitive behavioral therapy
Parent consultation/training
Consultation to help support children, teenagers and young adults during the Coronavirus Crisis
Call for a free phone consultation to see if telecounselling is right for you and your family
702-9310 or email psychology@familymedicinecenter.org
Call 702-9310 to schedule a consultation