The Cancer Society of The Bahamas is hosting a Colorectal Cancer Awareness Talk presented by Dr. Flloyd Carter, Gastroenterologist.
Tuesday, March 9th at 6:30pm via ZOOM
March is Colorectal Cancer Awareness month. We hope you will join the meeting.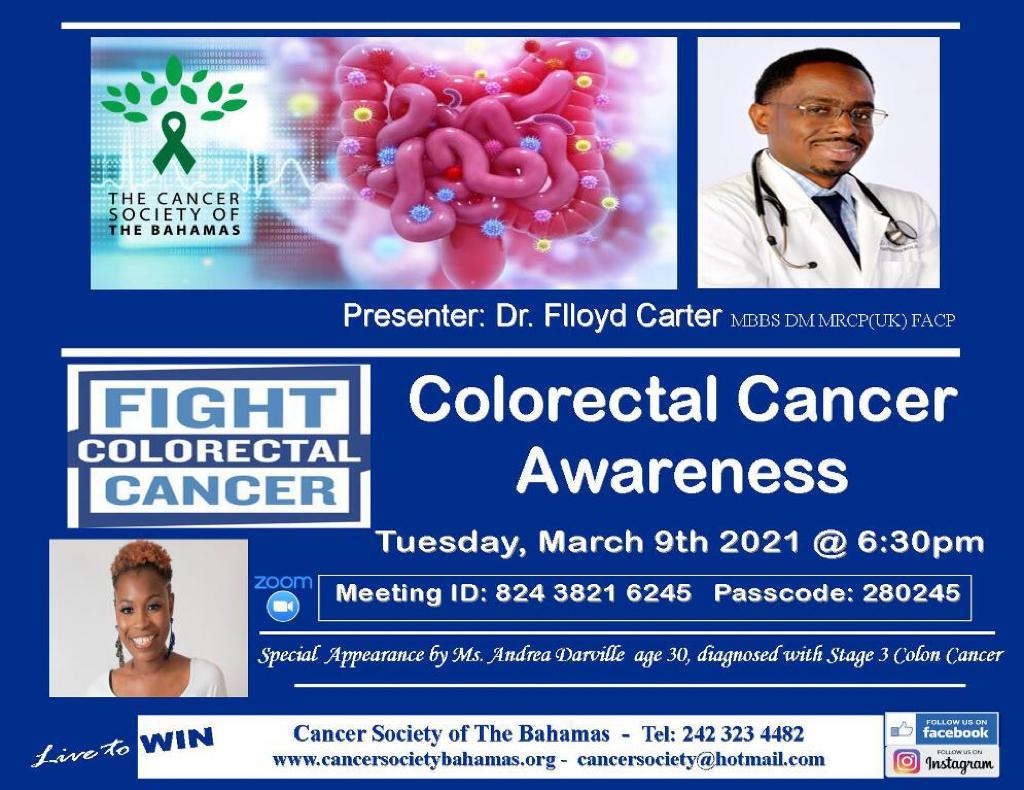 The art exhibition "Keeping It Cool" opened at The Salus Gallery on Friday July 19th. The show features uniquely imaginative and boldly colourful mixed media paintings by Bahamian artist Harry Wallace. Take a look at photos from the opening.