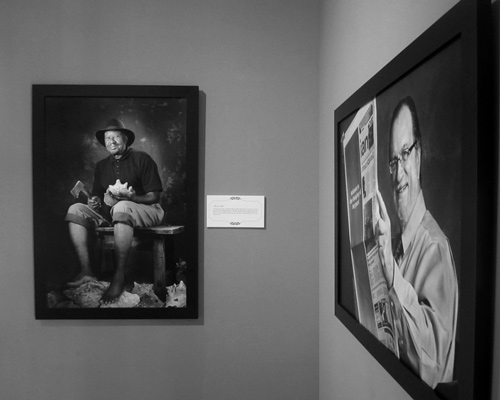 The Salus Project announces the opening of The Bahamian Collection exhibition on Thursday, December 4th, 2014 from 7:00pm to 9:00pm.
The collection of classic, dramatic black-and-white legacy portraits that will be exhibited are part of the Bahamian Project's first year body of work created by photographer, and Bahamian Project founder, Duke Wells.
The Bahamian Project was created to capture the spirit of the people of The Bahamas. The body of photographs produced in the first year – "The Bahamian Collection" – comprises about 60 classic black-&-white portraits of Bahamians and made a spectacular debut at the National Art Gallery of the Bahamas as part of the Bahamas' 40th Independence anniversary celebrations. Approximately 24 of those legacy portraits will be exhibited at The Salus Project Gallery from December 4th and into the new year.