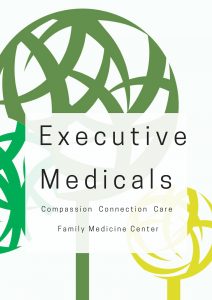 Executive Medicals, commonly known as Annual Physicals, are available at Family Medicine Center.
Many clients view annual physicals as a source of reassurance, that they're as healthy as they feel.  Whereas others see it as a way to identify health problems before they become serious. At Family Medicine Center we value the annual physical too and the impact it has on your life.
Below is an outline of what to expect at an Executive Medical aka Annual Physical. At Family Medicine Center we view you as an individual, with individual needs. So, chat with our medical team regarding what tests you may need. We are here to help and guide you.
Are you ready to book your appointment? Contact us here