Family Medicine Center used the COVID-19 downtime as an opportunity to improve and progress behind the scenes. FMC's customer service representatives underwent training sessions conducted by Healthcare Associates Training & Temp Center. The theme was "Reimagining Healthcare" and areas covered were: effective appointment scheduling; verification of insurance benefits; and medical terminology concepts.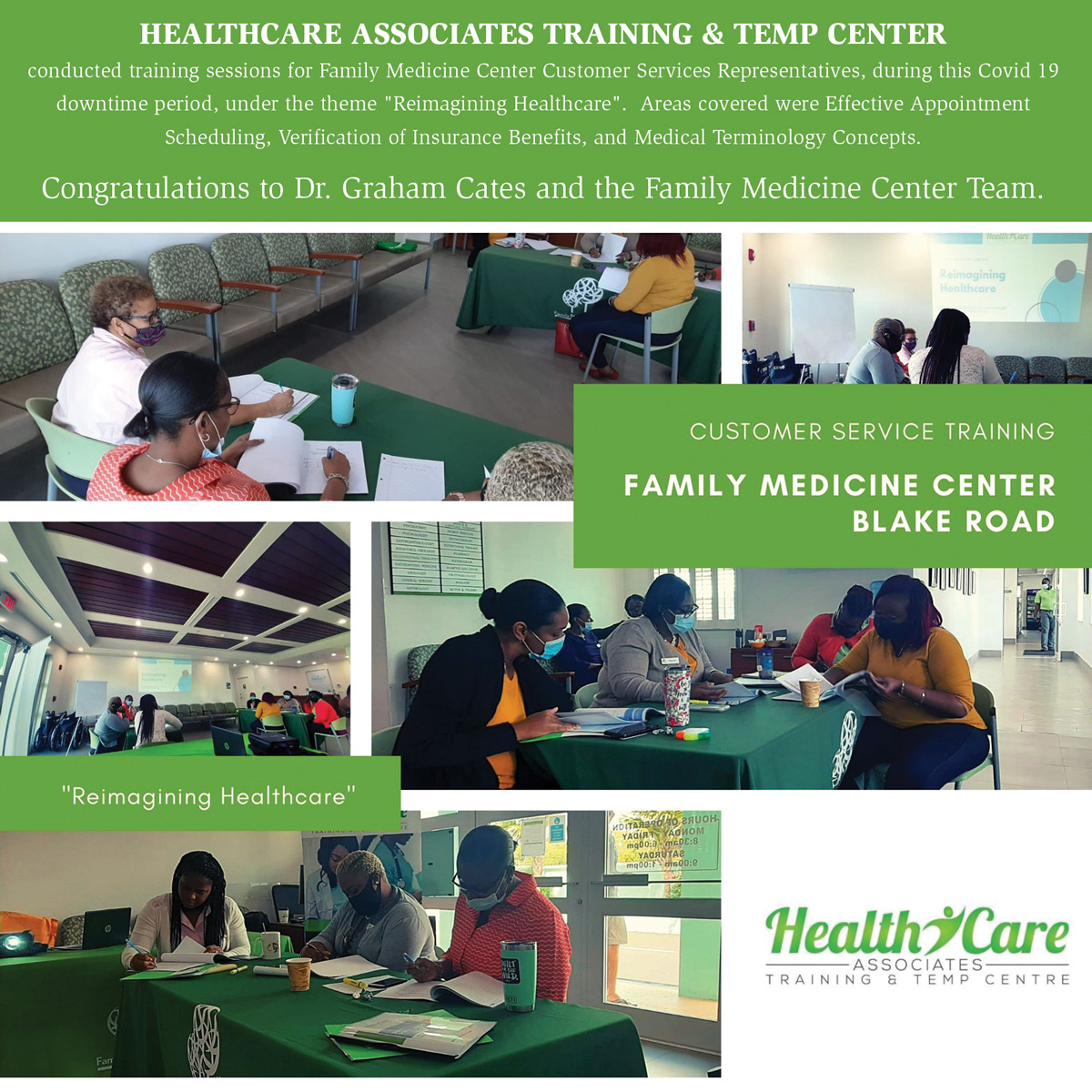 Family Medicine Center offers COVID-19 Antibody and PCR Tests.
Testing is an important aspect in our efforts to control coronavirus and eventually ease the health safety restrictions that have halted normal routines for many people.
Call 702-9310 to schedule a test. Continue reading "COVID-19 Antibody and PCR Tests" →