Please note our adjusted opening hours:
FMC Nassau: M-W-F 8:30am-4:30pm
FMC Eleuthera: open daily from Monday to Friday 8:30am-4:30pm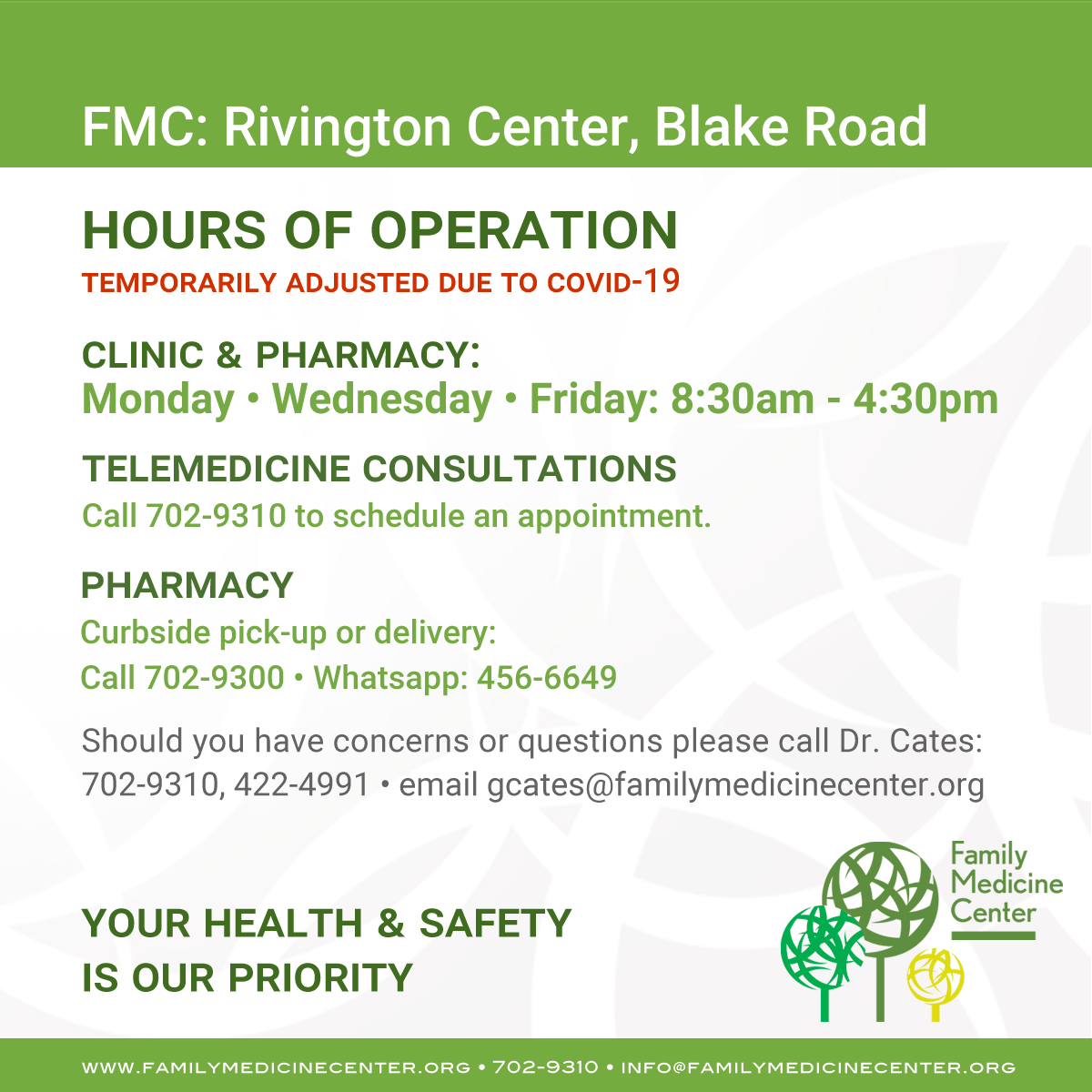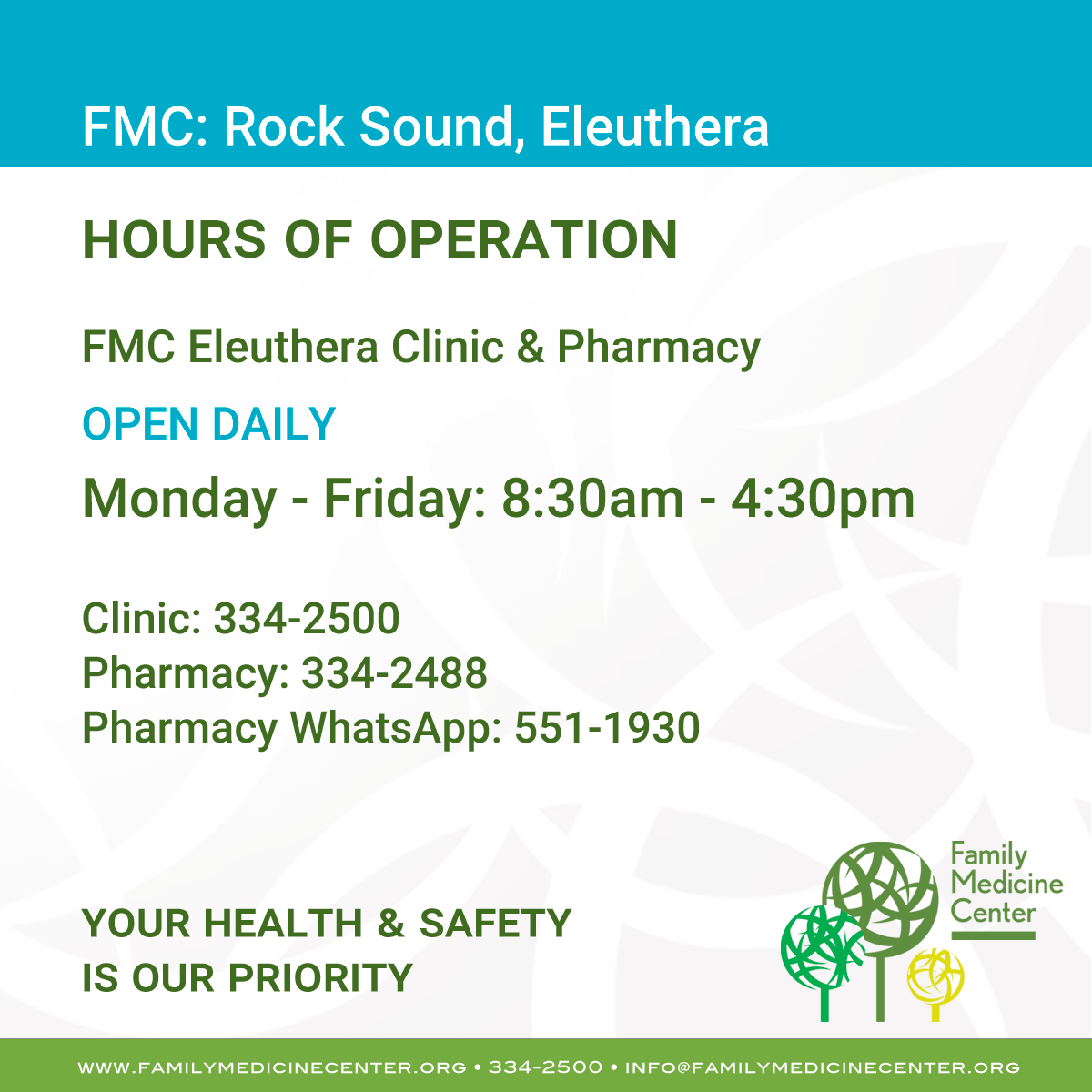 Due to the current mandated COVID-19 pandemic lockdown schedule, adjusted operating hours for FMC Nassau and FMC Eleuthera are as follows: Monday • Wednesday • Friday 8:30am to 4:30pm.
To schedule a Telemedicine: Call 702-9310 (Nassau) • 334-2500 (Eleuthera)
Pharmacy: curbside pick-up or delivery only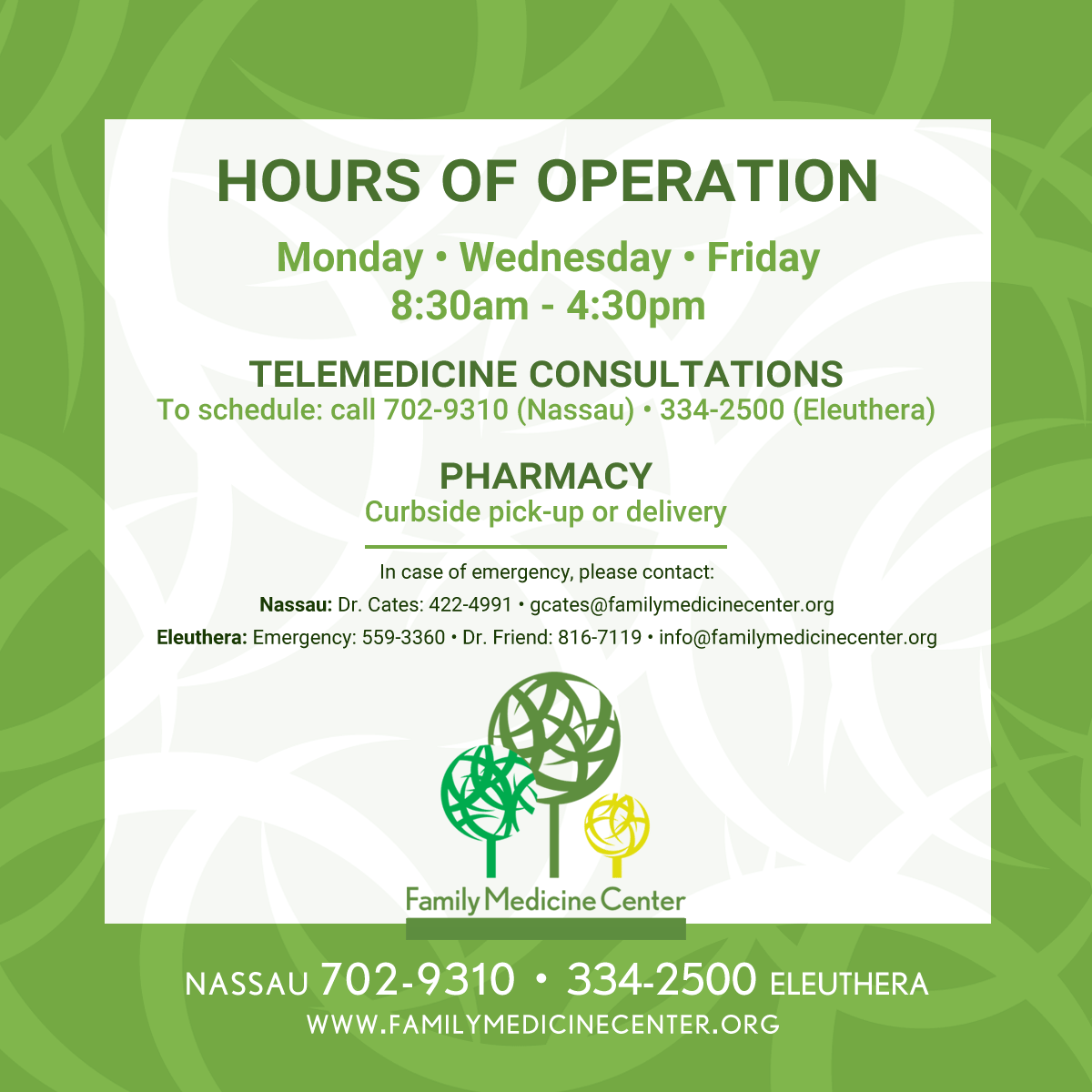 Family Medicine Center in Nassau and in Eleuthera will close at 12pm (noon) on Friday July 31 as we secure our premises and release our staff so that they can prepare for the oncoming storm. Stay safe!