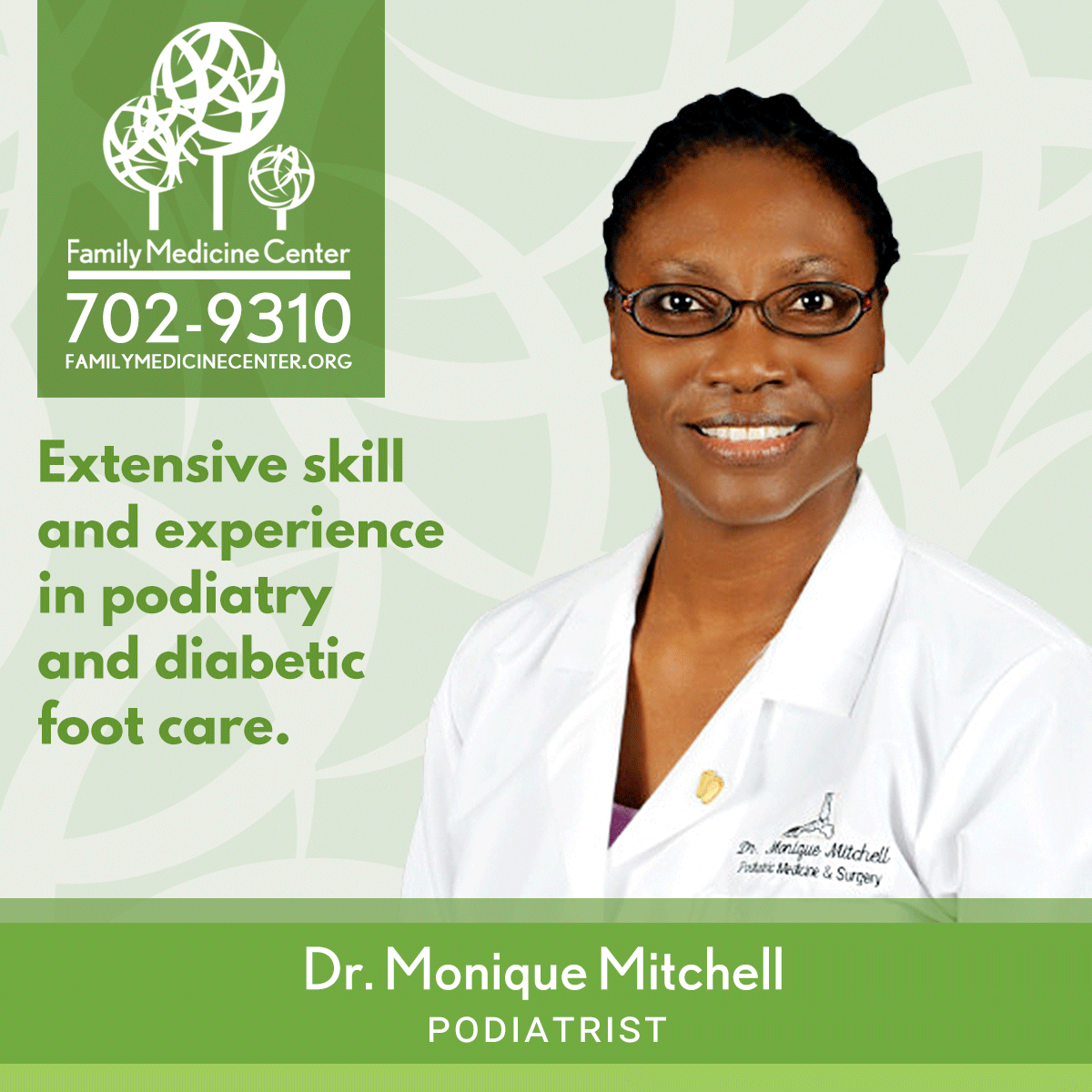 Podiatrists treat people of any age for many foot-related conditions, including fractures and sprains, bunions and hammertoes and other deformities, nail disorders such as ingrown toenails, fungus, etc., diabetes, arthritis and other systemic conditions, growing pains, heel pain, Morton's neuroma, wounds and much more. If you are experiencing pain or have any concerns about your feet, schedule an appointment with Dr. Monique Mitchell. In fact, don't wait until you have a problem, your feet need annual check-ups too.

We are open for routine care.
We know that COVID-19 remains at the forefront of everyone's mind right now. And for good reason. We're all hoping things get back to "normal" soon, but in the meantime, it is still important to maintain your general health. In fact, it is even more important during this time to keep yourself healthy and your immune system functioning well.
Chronic conditions, like hypertension, heart disease, diabetes, and other health issues are not taking a break because of COVID-19, and we're not either. These health issues need regular check-ups and physician management.
Our doctors and specialists are ready to help. We'll always guide you to the best option for your needs, whether that's a telemedicine video visit, phone visit or in-person visit.
Though COVID-19 remains a health concern, it is important not to ignore or delay your general health and well-being.
Book your physical today: 702-9310