The art exhibition "Keeping It Cool" opened at The Salus Gallery on Friday July 19th. The show features uniquely imaginative and boldly colourful mixed media paintings by Bahamian artist Harry Wallace. Take a look at photos from the opening.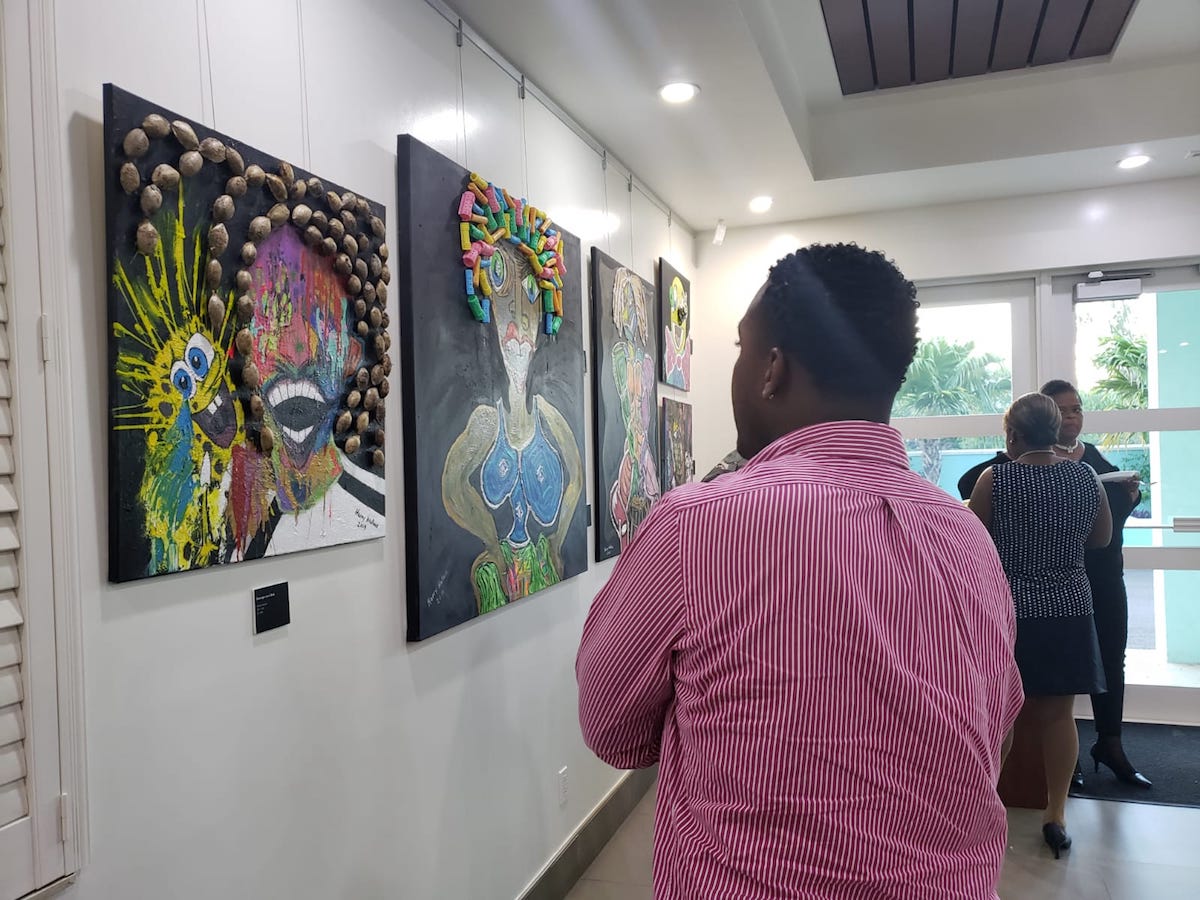 ABOUT THE ARTIST:
Harry Wallace is a self-taught artist with a unique ability to create atypical painted works. Personal experiences, the beauty of the world that surrounds him, and enchanting stories tend to be his muse.
Wallace's modern approach is easily identifiable by his radical and vibrant use of rich colors and peculiar shapes and figures. His style ventures where his inspiration leads and there is a recognizable synthesis in his color palette.
Today, Wallace's work represents a wide variety of subjects, themes, and ideas that he hopes to continue to develop in the future. He plans to host regular solo exhibitions every new season.