Dr Graham Cates is bringing Family Medicine Center to Eleuthera
___________________________________________________
Dr. Graham Cates has announced that a new Family Medicine Center (FMC) clinic will be opening in Rock Sound, Eleuthera. The new clinic is expected to begin welcoming patients in mid-November 2019.
The new state of the art facility is located on Queens Highway and will provide comprehensive services for all ages, including family medicine; primary care; urgent care; outpatient services; and diabetes care; as well as featuring a full-service onsite pharmacy, X-ray and ultrasound.
Specialty services provided at Family Medicine Center's primary facility headquartered in Nassau, will also be made available at the Rock Sound location.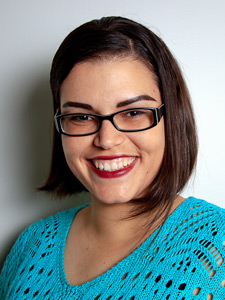 "I am truly pleased to bring Family Medicine Center to Eleuthera," said Dr Graham Cates, who was born and raised in Rock Sound. "We are excited to make our services available through this new clinic, which has been custom-designed to meet the healthcare needs of Eleuthera."
Leading the team of FMC's expansion into Eleuthera is Dr. Zenna Friend, from Wemyss Bight, Eleuthera. Dr. Friend is a Family Physician and will be working alongside Paramedic Jai Leal, who has worked in Eleuthera since early 2013.
In keeping with Dr. Cates' vision, the new clinic will place strong emphasis on compassionate, personalised, comprehensive family care, disease prevention, and chronic disease management with a focus on diabetes.
"I am delighted to be the attending physician in Eleuthera, and look forward to working at home, in this beautiful community and environment, helping people get well, stay well, and live healthier," said Dr. Friend.
"With the opening of this clinic in Rock Sound, we are making a commitment to be a valued and trusted community partner," said Dr. Cates. "We are looking forward not only to providing excellent ongoing healthcare but also working together with established healthcare providers in the community towards our shared efforts to help heal, promote health and wellness and improve the quality of life."
The Family Medicine Center Rock Sound, Eleuthera clinic is expected to open in mid-November and is available to everyone. For more information contact (242) 334-2500 or visit www.familymedicinecenter.org