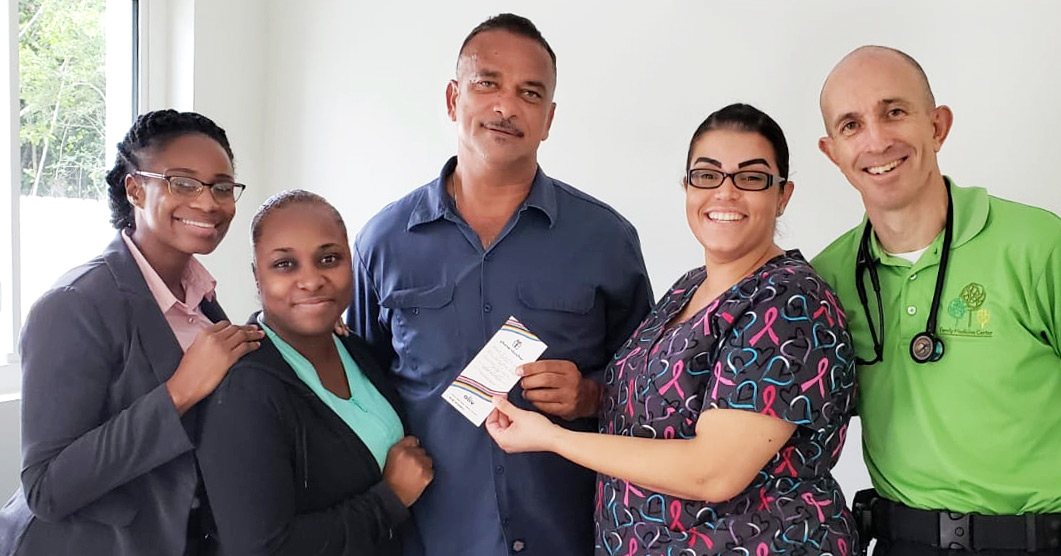 On Tuesday January 7, 2020 Eugene Carey of Tarpum Bay, Eleuthera became the winner of Family Medicine Center's New Year's raffle.
The prize was a new phone courtesy of ALIV and Eugene was both pleased and surprised to be the lucky winner.

"Thank you to Family Medicine Center and thank you ALIV, this is a very promising start to the new year!" he said.
Family Medicine Center officially opened its new clinic in Rock Sound, Eleuthera on December 9.
"This raffle was just our way of saying happy new year. Here at Family Medicine Center we are always excited by the promise of new beginnings as we continue to grow and move forward. 2020 is going to be great year," said Dr. Friend.
To kick start the new year and get everyone motivated about getting and staying healthy, Family Medicine Center is offering a $300 special on physicals booked in January.
"After all the festivities and requisite indulgences of the holiday season, we want to provide motivation towards good health and well-being for the new year."