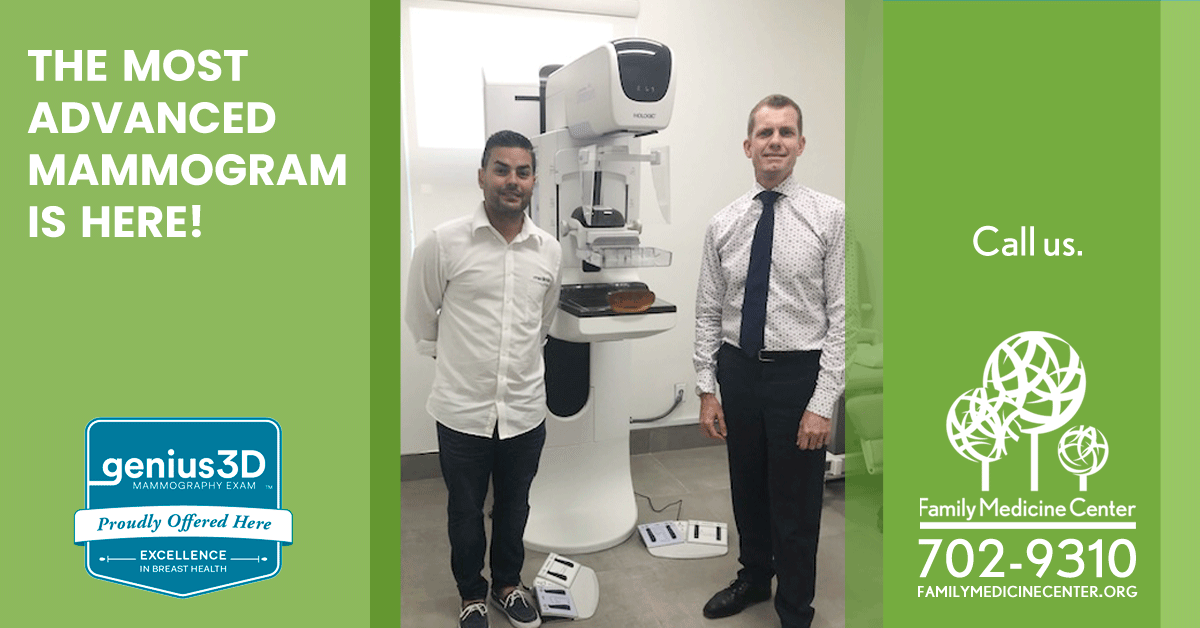 Family Medicine Center is pleased to offer the new Genius 3D Mammography. This innovative technology provides clearer 3-dimensional images, which means greater accuracy, better detection and fewer call backs.
Selenia Dimensions system's Genius™ 3D Mammography™ exam offers the only breast tomosynthesis technology with the following advantages over 2D mammography, proving that not all tomosynthesis is the same:
• Proven to detect 20%-65% more invasive breast cancers compared to 2D alone, an average increase of 41%.
• Proven to reduce callbacks by up to 40% compared to 2D alone.
• FDA approved as superior for women with dense breasts compared to 2D alone.
Call us.
702-9310 • familymedicinecenter.org