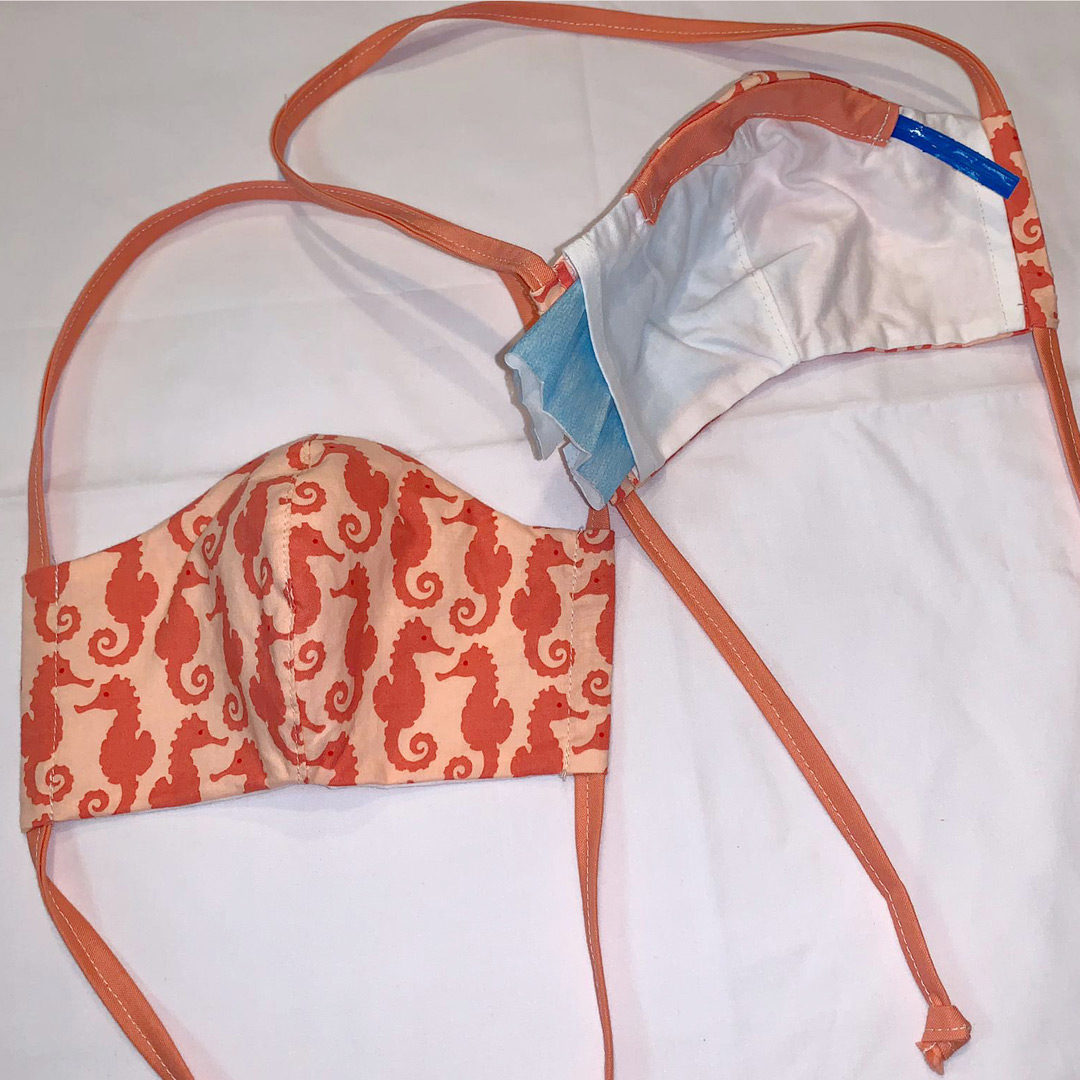 These well-designed face masks are made according to a pattern that has been accepted by hospitals and health authorities because they are comfortable, with great coverage and seal.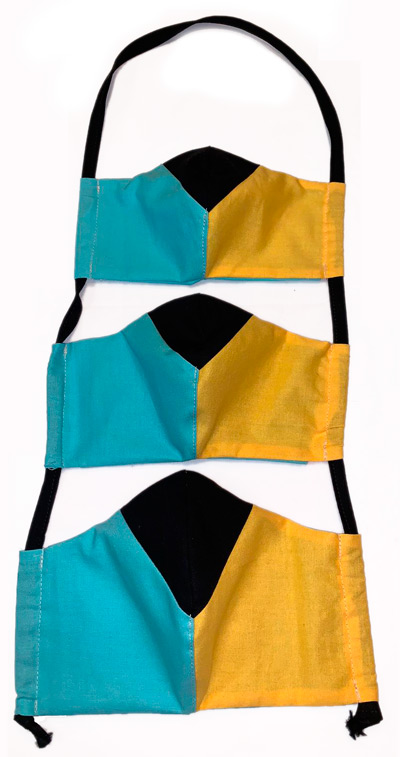 Features:
• washable & reusable
• top edge slot to insert a nose wire
• pocket to insert additional filter
• comfortable, easy-fit design that stays in place
• adjustable ties
• won't hurt ears or fog glasses
• variety of attractive patterns and three sizes (large, medium and small)

PRICE: $10
Available at the Family Medicine Center Pharmacy on Blake Road.
Call 702-9310 or 702-9300 to preorder

Nose wire recommendations:
Any wire that can be bent and stays in shape is a good choice as the nose wire, for example, twist ties, florist wire, gardening wires, hardware wire of gauge around #20. You may also twist multiple strands of thin wires to make a stronger nose wire. Pipe cleaner works well also and has some cushioning from its chenille stem.
Do-it-yourself filters:
Folded gauze; a coffee filter; a folded dish cloth; two layers of blue shop cloth.
Note: These are merely suggested DIY filters and are not guaranteed for effectiveness.