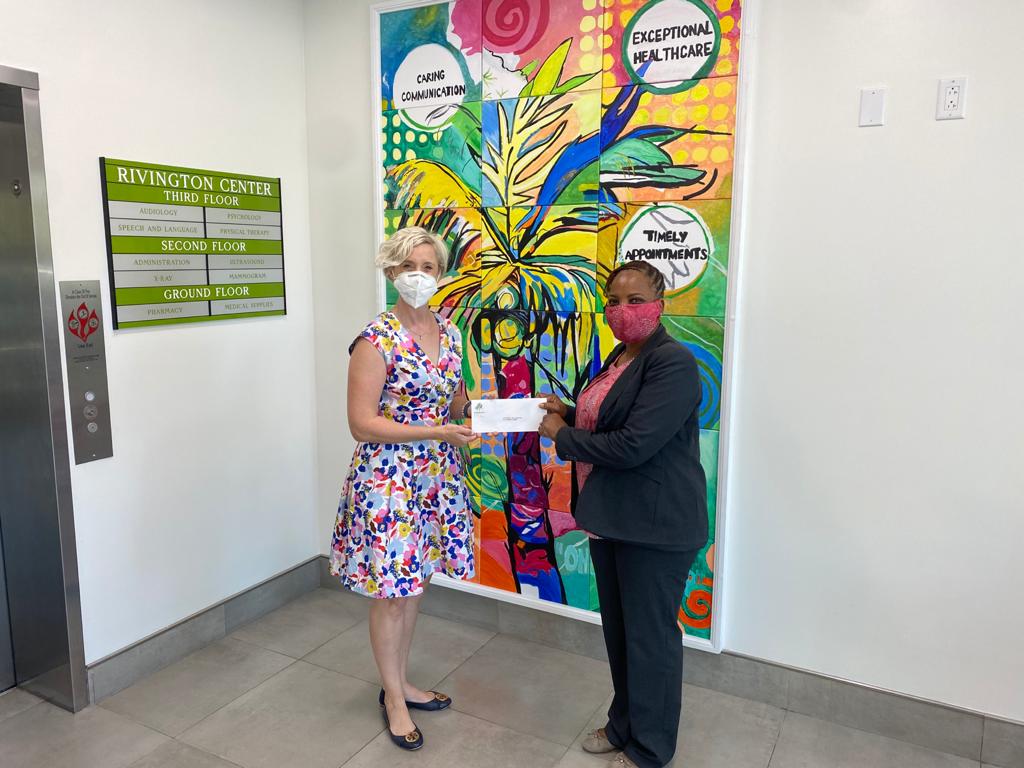 AND THE WINNER IS…
ACE Diabetes is pleased to announce CARMEN FORBES as the winner of the $100 cash prize donated by Family Medicine Center. Pictured is Ms. Forbes' daughter picking up the prize, presented by Nurse Anita Cates at Family Medicine Center, in the Rivington Center building on Blake Road.

The first ZOOM In On Diabetes class, held May 18, was a tremendous success, with more than 130 attendees.
The presentation, entitled "Diabetes 101: Living Well With Diabetes," was led by certified Diabetes Educator, Nurse Anita Cates, founder of ACE Diabetes, Family Medicine Center, and The Diabetes Education Network.
After the class, a feed back form was sent out. Attendees who responded were entered into a drawing to win a $100 cash prize donated by Family Medicine Center.
And the winner is: Carmen Forbes!
ACE Diabetes thanks Ms. Forbes and all attendees. Thank you also to Family Medicine Center for the cash prize donation. And a huge thank you to the sponsors of the ongoing diabetes awareness campaign – BAF Financial and CASH N'Go – for making these presentations possible.
The diabetes campaign will continue through the end of the year, and more ZOOM In On Diabetes presentations are planned (the next one is on Tuesday JUNE 8 – register here) – so please follow ACE Diabetes on our social media accounts to makes sure you get the updates:
www.facebook.com/acediabetes
www.instagram.com/ace.diabetes.242