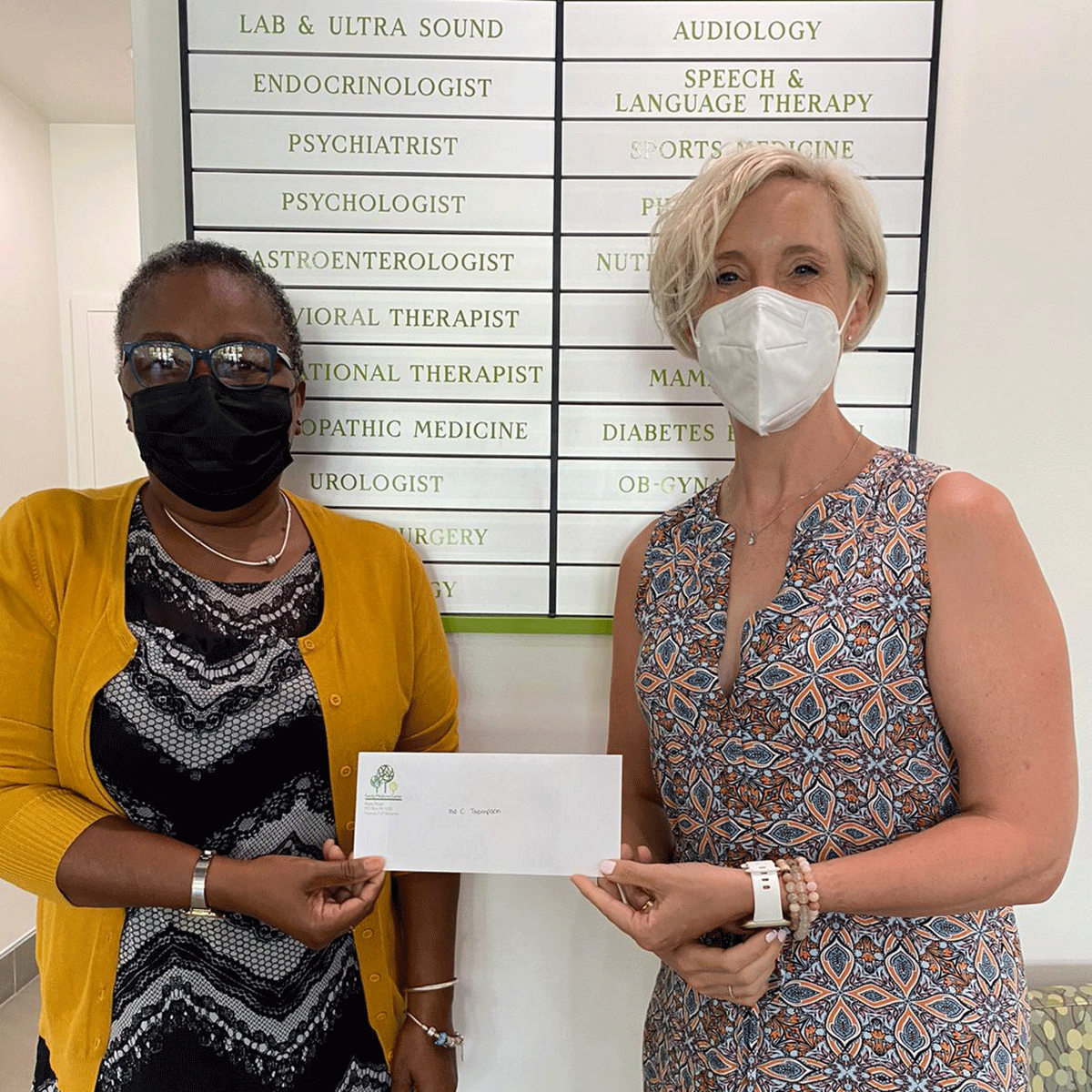 Cleo Thompson is the winner of the $100 cash prize drawing for providing her feedback on the June ZOOM In On Diabetes meeting. The prize was donated by Family Medicine Center. Cleo and Nurse Anita Cates are pictured at Family Medicine Center, in the Rivington Center building on Blake Road.
This was the second ZOOM In On Diabetes class, held June 8 and led by Certified Diabetes Educator, Nurse Cates, founder of ACE Diabetes, Family Medicine Center, and The Diabetes Education Network. The presentation was entitled "Diabetes 101: Adjusting To Life With Diabetes," and included discussion on exercise, sexual health and complications with diabetes.
After the class, a feedback form was sent out. Attendees who responded were entered into a drawing to win a $100 cash prize donated by Family Medicine Center.ACE Diabetes thanks Ms. Thompson and all attendees. Thank you also to Family Medicine Center for the cash prize donation. And a huge thank you to the sponsors of the ongoing diabetes awareness campaign – BAF Financial and CASH N'Go – for making the ZOOM series of presentations possible. During the campaign, four ZOOM In On Diabetes sessions are planned – each focusing on different aspects of living with diabetes.
The diabetes campaign will continue through the end of the year, and there are two more ZOOM In On Diabetes presentations still to come – so please follow ACE Diabetes on our social media accounts to makes sure you get the event announcements:
www.facebook.com/acediabetes
www.instagram.com/ace.diabetes.242