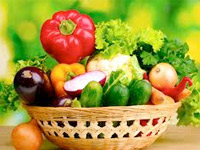 Vegetables, do you eat them every day?
In a quest to perk up my family's veggie intake I went on a mission to find the tastiest vegetarian recipes. I came across Moosewood the legendary vegetarian restaurant.
Top tip, even vegetarian recipes can be high in salt and fat, look at recipes carefully.
Read the article on the Moosewood Restaurant