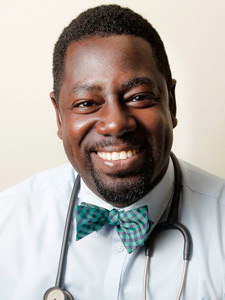 Dr. Darius Bain has joined the Family Medicine Center medical team.
FMC is pleased to welcome Dr. Bain, who said he is excited to join the FMC team as a Family Physician, and to help strengthen family health and wellness in his homeland.
As a Family Physician, Dr. Bain provides a full range of medical care for children, adolescents and adults.
---
December 2017 UPDATE: Dr. Bain no longer works with Family Medicine Center